MND AND ME Everest Basecamp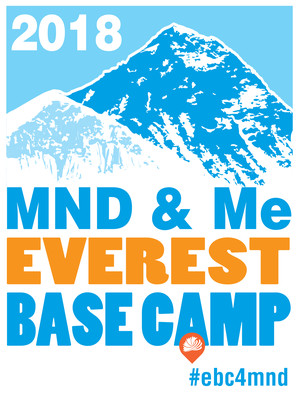 In September and October there will be two separate Everest Base Camp Expeditions to raise awareness and funds to support people impacted by Motor Neurone Disease.
We have 42 generous and adventurous champions who will cover 112kms in 11 days reaching a maximum height of 5,364m as they trek from Lukla to Everest Base Camp and back representing the MND and Me Foundation.
The team is an eclectic bunch consisting of many different ages, professions, shapes and life achievements.  They have all chosen to make this daunting journey to Base Camp for their own unique and special reasons, however the one common denominator that unifies them is the strong desire to make a difference in the lives of those living with MND.
Please support our team member as they tackle this massive challenge.  All participants are self-funding this journey to ensure all fundraising goes directly to the Foundation to help us ensure no one is facing MND alone.
What we have achieved so far